Barrel Work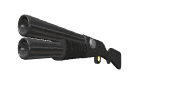 I offer Truetube and Truetube Thin Wall screw in choke tube installation and forcing cone modification in 12 and 20 gauge guns.



I also provide gun bluing for all types of weapons.
---
CUSTOM RIFLES | CONTACT US | RESTORATION |
GUNFITTING | INSTRUCTION | HOME |
© Copyright 2001, Nick's Custom Gun Works. All rights reserved.

website designed by Mountain Color